Articoli marcati con tag 'Mark Shuttleworth'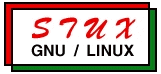 Mark Shuttleworth ha recentemente rilasciato un intervista a Vincenzo Ciaglia di Linux-Magazine Italia. Penso che la traduzione verrà pubblicatra sul prossimo numero della rivista. Le domande sono quasi tutte incentrate su Ubuntu 8.04 LTS. Vengono però affrontati altri temi interessanti come: la nascita della Canonical, la collaborazione tra Novell e Microsoft, e il ruolo di Ubuntu nel panorama Gnu/Linux.
Eccone un estratto:
1) Hi Mark, thank you for your availability. Some simple questions to introduce you to our readers to start. What's your role at Ubuntu/Canonical and what do you do in your spare time? What are your hobbies?
My favourite sport is snowboarding, and I enjoy travel to tropical spots. But ultimately I'm happiest when I'm being a geek, reading, playing games or relaxing with friends. Leggi il resto di questo articolo »
In un intervista rilasciata al Guardian il 22 maggio, Mark Shuttleworth, aveva fatto sapere che al Computex di Taipei, la Canonical, avrebbe presentato una nuova versione di Ubuntu. E così è stato. Il 3 giugno, al Computex 2008, la Canonical ha ufficialmente presentato Ubuntu Netbook Remix, una variante di Ubuntu appositamente pensata girare sugli UMPC (dispositivi ultraportatili alla Eee PC) e sui MID (Mobile Internet Devices, destinati soprattutto alla navigazione in Internet).